Payment Plan Available | Se Habla Español
Filing Bankruptcy with Experienced San Diego Attorneys
If you are considering bankruptcy one of the first questions you may have is whether you can file for bankruptcy. Bankruptcy eligibility is not a quick yes or no answer, and in fact requires a thorough analysis of your income through a bankruptcy means test. If you have filed for bankruptcy before, that can also affect your eligibility. At the San Diego and Riverside County, California, law firm of Chang & Diamond, APC, our job as San Diego filing bankruptcy attorneys is to inform you of your options regarding Bankruptcy and debt relief so that you can make a fresh start — as many of our former clients have done.
Contact the San Diego bankruptcy attorneys at Chang & Diamond, APC today for a free initial consultation. We can discuss with you bankruptcy qualifications, your individual case and whether bankruptcy is possible.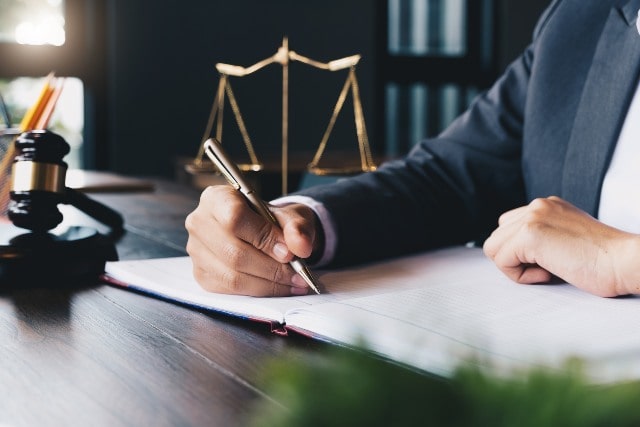 What to Examine When Considering Filing Bankruptcy
Not everyone can or should file for bankruptcy, as every person's financial dilemma is different. However, here are a few general questions to ask yourself initially if you are considering 
Chapter 7
 or 
Chapter 13 bankruptcy
:
Debt collectors calling you constantly at home or work?
Behind on credit card payments or only making the minimum?
Large unpaid medical bills not covered by insurance?
Any pending judgments against you?
Are your wages garnished?
Are you behind on taxes?
If any of these situations sound like yours, bankruptcy can help you regain financial stability..
Bankruptcy Reform and How It Affects Your Eligibility
You may have heard about recent changes in the law that have eliminated eligibility for some people considering Chapter 7 bankruptcy. The 
Bankruptcy Abuse Prevention and Consumer Protection Act of 2005
 now provides that one must pass a bankruptcy means test in order to qualify for Chapter 7 bankruptcy liquidation. Those who cannot must then consider Chapter 13 debt reorganization. The median income level determines whether you must even take the means test. If your income level is below this, then you are Chapter 7-eligible. If you are above, you must apply the means test. The purpose of the means test is to determine whether a bankruptcy candidate has any disposable income with which to pay back all or part of the underlying debt. Other factors that are considered, like household size, age and cost of living expenditures, include:
Current wages, salary, tips, commissions or bonuses
Any business income, rents or royalties
Unemployment or disability
Retirement funds such as pensions
Child or spousal support payments
Filing for Bankruptcy Again
If you have filed for bankruptcy in the past, this does not mean you are ineligible now. Unless you had debts discharged under Chapter 7 within the last eight years or filed for Chapter 13 within the last six years, you can still currently seek to file for bankruptcy.
However, you are also ineligible if you had a dismissal, due to a violation, failure to appear or request, within the last 180 days from the current filing under either Chapter 7 or 13.
Thinking About Bankruptcy in San Diego?
To discuss in further detail whether filing bankruptcy is right for you, call on the personal bankruptcy attorneys of Chang & Diamond, APC. 
Contact us today
 to schedule your free initial consultation with a 
experienced bankruptcy lawyer
.
Book a Free Consultation With Ease
Find out why we're some of the best bankruptcy attorneys in San Diego