San Diego Bankruptcy Court
Payment Plan Available | Se Habla Español
Our attorneys at Chang and Diamond, APC, can help you file for bankruptcy in the San Diego Bankruptcy Court. Call us today for a free case evaluation.
San Diego Bankruptcy Court: What To Expect In a Bankruptcy Court in San Diego
When applying for a loan, nobody hopes to end up in debt. Unfortunately, unpredictable financial hardships can leave you in debt. 
Although filing for bankruptcy is one of the best ways to start over and eliminate debt, the Bankruptcy Abuse Protection and Consumer Protection Act is complex.
The best way to make the most of bankruptcy filing is to hire an experienced bankruptcy lawyer to guide you through the process and ensure that all paperwork is correctly filled out.
The article discusses the bankruptcy courts in California. Call Chang & Diamond today for a free consultation, and let us help you navigate San Diego's bankruptcy courts.
What Is Bankruptcy?
Usually, bankruptcy occurs when a business or individual cannot repay outstanding debts and wishes to eliminate their debts in terms of bankruptcy laws. To pay off creditors, debtors can liquidate their assets or enter into a repayment plan, giving them a fresh start.
What Is a Bankruptcy Court?
Bankruptcy courts are specialized federal courts that handle bankruptcy cases. Bankruptcy courts are responsible for overseeing bankruptcy proceedings, including bankruptcy reorganization and liquidation. They have the authority to decide on issues such as the dischargeability of debts and the approval of bankruptcy plans. They can also issue orders to protect creditors from collection efforts. Bankruptcy courts also have the power to appoint a trustee to oversee a debtor's estate.
How Does the Bankruptcy Court System Work in California?
California's bankruptcy court system is divided into four districts: Central, Eastern, Northern, and Southern. The districts are divided according to their geographical location. The district where your permanent residence is is where you file your bankruptcy case. Below, you will find the courtrooms for each district.
The Northern District
The Northern District has four courthouses. These are in San Jose, San Francisco, Santa Rosa, and Oakland. These courts serve the counties of Alameda, Contra Costa, Del Norte, Humboldt, Lake, Marin, Mendocino, Monterey, Napa, San Benito, Santa Clara, Santa Cruz, San Francisco, San Mateo, and Sonoma.
The Eastern District
The Eastern District has three courthouses in Modesto, Sacramento, and Fresno. The following counties are in the Eastern District: Alpine, Amador, Butte, Calaveras, Colusa, El Dorado, Fresno, Glenn, Inyo, Kern, Kings, Lassen, Madera, Mariposa, Merced, Modoc, Mono, Nevada, Placer, Plumas, Sacramento, San Joaquin, Shasta, Sierra, Siskiyou, Solano, Stanislaus, Sutter, Tehama, Trinity, Tulare, Tuolumne, Yolo, and Yuba. 
The Central District
There are five courthouses in the Central District, which are located in Riverside, San Fernando Valley, Santa Barbara, and Los Angeles. Counties in the Central District include Los Angeles, Orange, Riverside, San Bernardino, San Luis Obispo, Santa Barbara, and Ventura.
Which Is Your Bankruptcy Court if you are in San Diego, California?
As a San Diego resident, your bankruptcy case will be heard in the Southern District of California court. This court covers the southernmost counties, San Diego and Imperial.
The courthouse is located at 325 West F Street, San Diego, California. The clerk can be reached at (619) 557-5620.
The court's hours of operation are between 8:30 AM to 4:30 PM, Monday to Friday, except for public holidays.
If you are considering bankruptcy, you are not legally required to hire an attorney and can do it on your own. However, hiring trusted bankruptcy lawyers to help you with the process may be beneficial. 
What Should You Expect in a Bankruptcy Court?
The thought of facing creditors and a judge might be intimidating. However, there is no confrontation in this process. Everyone, including your creditors, typically remains professional. They are usually understanding and willing to assist you in reaching a resolution that is beneficial to all parties.
Depending on your circumstances, you may not have to stand before a judge. The only thing you need to do is attend a meeting with your creditors. If any issues emerge, you will have to testify in court. Some of the reasons why you may need to stand in court include:
You need to extend the automatic stay.

You are meeting with your creditors.

You need to request the court to lift the automatic stay.

There is a confirmation for your Chapter 13 plan, or you need 

Chapter 13 dismissal

.

There is a motion to dismiss your case.

There is a motion to approve additional debt.

Adversary procedures.
Despite the fact that you are legally entitled to represent yourself in court for any of the reasons listed above, it is best to hire an attorney to explain these issues in detail and represent you in court.
Can I find out Who Has Filed a Bankruptcy Case?
The bankruptcy process does not provide privacy protection for the debtor. Instead, bankruptcy documents become public information. This means that anyone can search online to find out who has filed for bankruptcy.
Public Access to Court Electronic Records (PACER) allows you to search for bankruptcy cases by creating an account on the website. You will also need the bankruptcy case number, which will help you get information such as:
Identity of the debtor

Date of the bankruptcy petition

Discharge and closure dates

Name and details of the debtor's lawyer

The bankruptcy chapter of the petition

The trustee's name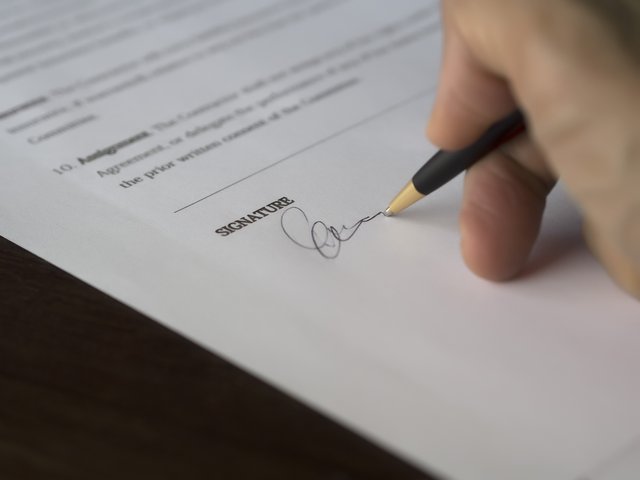 In some cases, a debtor's name and social security number are required to access their bankruptcy documents online.
Why Is Working With 
Chang and Diamond, APC,
 in Your Bankruptcy Process Worthwhile?
Unlike traditional courts, bankruptcy courts have their own rules and systems that can make the bankruptcy process difficult for anyone who needs to file for bankruptcy. Chang & Diamond can help you navigate this process.
Having handled bankruptcy cases throughout California, we have successfully navigated cases through these courts. Our team understands what it takes for a filing to be successful.
Not knowing the answer to questions like "Do I qualify for Chapter 13?" can be frustrating. At Chang & Diamond, APC, we understand how difficult it can be to navigate these complex matters. Therefore, we ensure you are kept informed about your case every step of the way. You will receive clear and concise answers from our team. We will explain your options and the pros and cons of each option. Our goal is to assist you in making the best decision for your finances.
We will review your case and help you determine whether Chapter 13 or Chapter 7 bankruptcy is the best solution for your circumstances. Our lawyers can also help you know what property is exempt and when to stop paying creditors.
If you are in the Southern District of California, contact us today at Chang & Diamond, APC, for a free consultation. We shall walk by your side in this financial mishap.
Book a Free Consultation With Ease
Find out why we're some of the best bankruptcy attorneys in San Diego