What Happens During a 341 Bankruptcy Meeting in California?
Payment Plan Available | Se Habla Español
We have information on what happens during a 341 bankruptcy meeting in California. Contact Chang & Diamond, APC, today to take control of your financial future.
Overview of California 341 Meetings
Chapter 7 and Chapter 13 bankruptcies require the debtor to attend a meeting of creditors, also called the 341 hearing. A 341 bankruptcy meeting in California is a mandatory part of the bankruptcy process that involves the debtor, their attorney, the bankruptcy trustees, and potentially attending creditors. It does not take place in court but instead is run by your bankruptcy trustee in a meeting room.
The 341 Meeting of Creditors is named after Section 341 of the Bankruptcy Code, which requires a meeting of creditors for every type of bankruptcy filing. At a 341 hearing, the trustee asks the debtor about their finances, reviews and verifies their documents, and decides whether or not to approve the bankruptcy. Failure to attend or provide information can result in serious consequences.
If you're considering bankruptcy in California, you can benefit from the guidance and protection of an experienced bankruptcy lawyer. Reach out to Chang & Diamond, APC, to learn the bankruptcy basics today.
The 341 Bankruptcy Meeting: What You Need To Know
The meeting takes place between 21 and 50 days after the bankruptcy filing date. The exact time depends on the type of bankruptcy chapter. The meeting of creditors, as it is also called, involves the following:
The debtor

Your experienced bankruptcy attorney

The trustee assigned to their bankruptcy case

Other creditors who choose to attend
As part of this meeting, the bankruptcy trustee verifies the information in the bankruptcy petition. Additionally, they review the bankruptcy paperwork the debtor submitted when filing bankruptcy. Under oath, the debtor must disclose the following information about their financial situation:
Assets

Liabilities

Income

Expenses

Tax returns

Bank statements

Any other relevant matters
The creditors may also ask questions about the debtor's bankruptcy plan and their ability to repay their debts. The meeting usually lasts for about 10 to 15 minutes. However, it can be longer if the trustee or the creditors raise any issues or objections.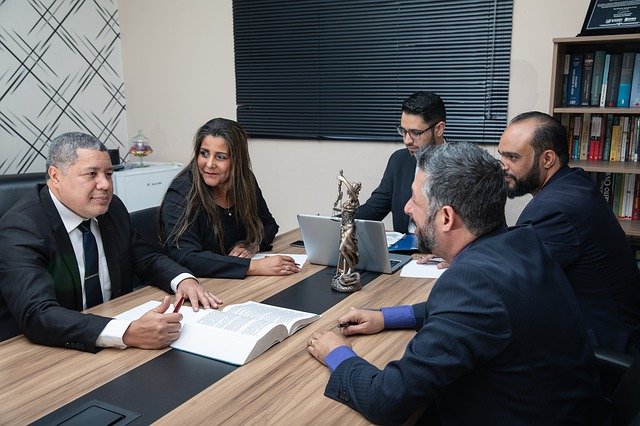 What Happens When a Debtor Fails to Attend a Meeting of Creditors?
If the debtor fails to attend the meeting or provide the requested information, they may face serious consequences, such as:
The dismissal of their bankruptcy case

The denial of bankruptcy relief
If you are seeking debt relief and financial freedom through bankruptcy, we can assist you with the preparation for the 341 meeting of creditors, as well as protect your rights and interests throughout the process.
What Questions Will I Be Asked at the 341 Meeting?
In the 341 meeting, you will be asked questions to verify the information on your petition and other bankruptcy documents, as well as to determine your eligibility for debt relief. The bankruptcy attorneys at Chang & Diamond, APC, have prepared a list of common questions you may be asked during this meeting. They include the following:
What is your full legal name, current address, and phone number?

Did you review your debtor's petition and other bankruptcy papers carefully?

Did you accurately list all your assets and their values on your bankruptcy papers?

Did you include all your debts and creditors on your bankruptcy papers?

Is the information on your debtor's petition and other bankruptcy papers true and correct?

Can you confirm that your bankruptcy papers are complete and accurate?

Do you know of any mistakes or missing information on your bankruptcy papers?

Did you make any changes to your bankruptcy papers after filing them?

Did you sign your debtor's petition and other bankruptcy papers yourself?

Did you disclose all your property interests and mortgages on your bankruptcy papers?

Is anyone holding any property for you or on your behalf?

Do you have any money or property that someone owes you or will owe you in the future?

Did you report all your income and expenses on your bankruptcy papers?

How did you determine the values of your assets on your bankruptcy papers?

Did you notify all your creditors about your bankruptcy filing?

Have you ever filed for bankruptcy before, including any dismissed cases?

Do you have any domestic support obligations, such as child support or alimony?

Are you up to date on your domestic support obligations?

Have you filed all your tax returns for the last four years?

Your tax return shows interest income, but your bankruptcy papers do not show any interest-bearing accounts. Can you explain why?

Did you read the bankruptcy information sheet that was provided to you?

Did you pay back any debts to relatives or friends in the past year?

What are the reasons that led you to file for bankruptcy?

What is your current income or wage rate?

Do you own or have an interest in any businesses?

Do you have any claims against anyone or anything secured by collateral?

Are you entitled to receive any life insurance proceeds or benefits?

Are you a beneficiary or a trustee of any trust?
Any misrepresentation or concealment of your financial situation is counterproductive to your case. Make sure you consult with an attorney who can thoroughly assess your finances and help you identify potential creditors.
Getting Ready for the 341 Meeting of Creditors
Here are a few steps you can follow to help you prepare for this meeting:
Review Your Bankruptcy Documents
Review your bankruptcy petition and other documents you filed with the court carefully before the meeting to avoid errors or inconsistencies. If you find any errors or inconsistencies, you should fix them as soon as possible. You can file an amendment with the court to update your documents. At the meeting, you can also inform the trustee about the issues.
Check Your Name
Check your name on your bankruptcy documents to ensure it matches exactly what appears on your government-issued identification, such as your driver's license or passport, before the meeting. In order to ensure that there are no discrepancies between your identification and your bankruptcy papers, you will need to show one of these forms of identification at the beginning of the meeting.
Hire an Experienced Bankruptcy Attorney From Chang & Diamond
It cannot be stressed enough how important it is to hire an experienced bankruptcy lawyer. With the help of your lawyer, you can make sure all your paperwork is in order, and you are guided through the filing process. Additionally, our team can assist you in preparing for your interview and review all the potential questions you may be asked.
How Chang & Diamond, APC, Can Help You With the 341 Bankruptcy Meeting
Our bankruptcy lawyers at Chang & Diamond, APC, can assist you with your 341 bankruptcy trustee meeting. We can answer your questions, including "Can I file bankruptcy?"
The bankruptcy lawyers at our firm are experienced and knowledgeable enough to assist you with preparation for the meeting and answer any questions that may arise during the meeting. In addition, we can handle any objections, disputes, or requests for additional information that may arise during the meeting.
We will work to protect you and your interests during the meeting and ensure that you are treated fairly throughout the bankruptcy process. We will also provide guidance and advice to help you make your case successful. Call us now to schedule a consultation. 
Book a Free Consultation With Ease
Find out why we're some of the best bankruptcy attorneys in San Diego